As your trusted advisor and strategic partner, JLCG offers bespoke solutions tailored to your organization.
Here are a few ways we can work together:
As a dynamic and memorable speaker who has taken the TEDx stage four times now, Jen Croneberger is one of the most sought-after thought leaders in business today. With a message of peak performance, compassionate leadership and belonging, your audience will be inspired, transformed, and moved into action.
We offer a built-for-you leadership and culture consulting model that gets results informed by Jen's rich background in sports and human performance psychology and team dynamics.
We offer our B.R.A.V.E. Human Leadership Program™ in formats tailored to your organization's needs. Let us be your partner in this work and we'll design solutions for your most pressing people problems.
Your people are our business
Let's discuss how JLCG can help solve your most pressing people problems.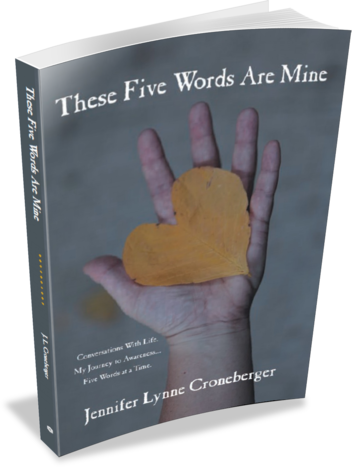 These Five Words Are Mine
JLCG founder, Jen Croneberger, brings awareness into everyday life through authentic and relatable stories in her first book. Through candid and effective storytelling, the book captures the everyday conversations we have with ourselves, and the connections we see and live with others.